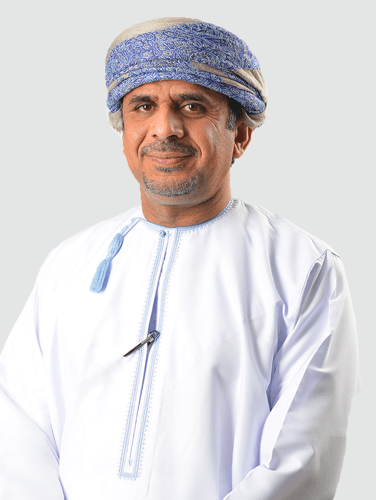 Eng. Kalat Al Bulooshi is the Chief Executive Officer of Oman Investment Corporation SAOC and Chairman of Khazaen Economic City. 
Eng. Kalat is an Omani leader in the private equity investment field. He has created opportunities, raised funds, successfully delivered more than 16 deals and investments in Oman. Thereby bringing foreign investments to Oman, creating sustainable development, employment opportunities, and creating wealth for the investors. He led the development of a number of projects in Oman, such as Sembcorp Salalah Power & Water Plant, Khazaen Economic City, GIPI pipe mill, Takaful Oman, Aman Health Care. Invested in and was a key player in realizing other investments such as Nafath Renewable, Gulf Energy, OPCP, Omania Educational Services, and V2 trenching. 
Prior to this, he worked in project management roles in PDO, Sohar Industrial Port, and Sohar Aluminum. His work experience includes working for 3 years in Italy and Canada.
Kalat also serves as an independent board member in Galfar and has previously served as Deputy Chairman of Mwasalat, where he led the restructuring and turnaround of the public transport in Muscat and Oman. He was also an independent member of the board of Oman Gas Company. He served in a number of national committees such as the PPP, participated in the Oman 2040 vision development, and currently leading the private sector development workstream as part of the 10th 5-year plan by the Government.
Eng. Kalat holds an Engineering Honors Degree from the UK and has completed the Wharton Advanced Management Program, a Wharton Alumni.